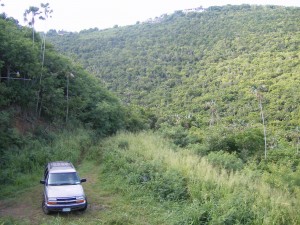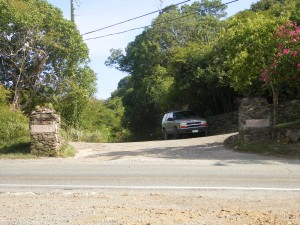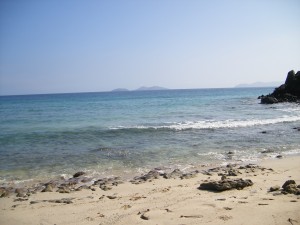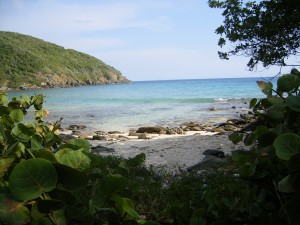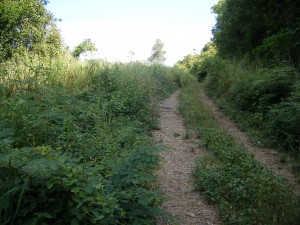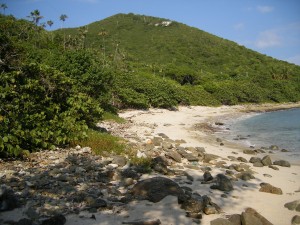 Remainder parcel #4 Estate Tabor Harmony, St. Thomas, USVI

4 Rem Tabor & Harmony EE
Remainder Parcel 4 Estate Tabor & Harmony is located on the North East end of St Thomas U.S. Virgin Islands and consists of 16 +- acres.  A tropical valley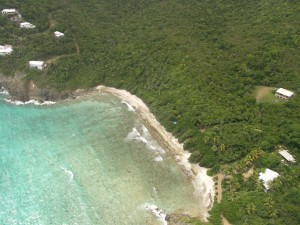 with high-end homes bordering the property on the East and green acreage as far as you can see to the West. To the North lays the Atlantic Ocean, to the South the upper end of the valley and the rest of St Thomas.
Access to the property is from the upper road, and then the Estate road connects the private homes and lots all the way to the secluded and very private/public beach. Snorkeling in the bay will produce many varieties of sea life. There are no restrictions on bringing home a fresh meal.
From the interior of the property to the beach the only sound normally heard is the sound of the sea lapping on the beach.
This is an ideal setting for a large private eco home although maximum usage by deed restrictions is a 2 family dwelling per acre.  We estimate the possibility of 12 or 13 two family units.
Access roads within the property bounds have been graded years past and remain overgrown. Clearing the brush and then paving to individual lots can be accomplished on a progressive schedule with individual lots and homes built as each prior one sells.
Current price is $1,250,000 Reduced from 2M November 2019
Click on any image to see larger images and get more information.
$1,480,000
Click on the link to show Tabor Harmony map with Subdivided lots.
Click on the link to show Land Parcel No. 4 – Remainder Tabor Harmony
Click on the link to show a video of  Tabour Harmony interior
Click on the link to show a video of Tabor Harmony Beach – Beach movie
Download the New Topo Overlay

Current price is $1,250,000 Reduced from 2M  November 2019
Build your family estate on this 13+ acre parcel. Views to the North and Mandahl point. Roads had been previously started and could very easily be cleared. This property would also allow prospective owner to subdivide. – See more at: http://www.seaglassproperties.com/st-thomas/east-end/stt/14-652#sthash.LOpHpH0D.dpuf
Build your family estate on this 13+ acre parcel. Views to the North and Mandahl point. Roads had been previously started and could very easily be cleared. This property would also allow prospective owner to subdivide. – See more at: http://www.seaglassproperties.com/st-thomas/east-end/stt/14-652#sthash.LOpHpH0D.dpuf
Build your family estate on this 13+ acre parcel. Views to the North and Mandahl point. Roads had been previously started and could very easily be cleared. This property would also allow prospective owner to subdivide. – See more at: http://www.seaglassproperties.com/st-thomas/east-end/stt/14-652#sthash.LOpHpH0D.dpuf